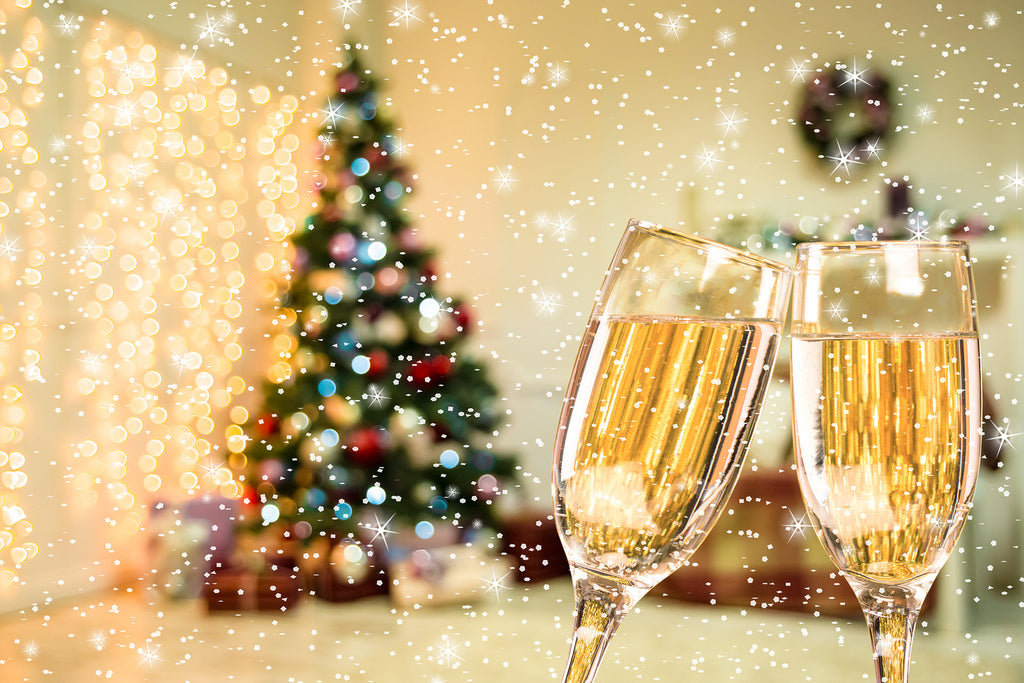 Many families decorate a Christmas tree for the holidays. In fact, decorating the tree typically is what gets us in "the mood".  Let me first say that I am a firm believer that there is no wrong way to decorate a tree, but these Christmas tree decorating tips will take your holiday decorating to the next level.
Start with a theme.  I have many themes for multiple trees so I can alternate them year after year to always have a fresh look. Themes can vary from snowmen, Santa's, sports, hobbies, floral, religious, Disney, etc. Decorating a tree in steps can help to hide bare spots before adding your final touches. Once your lights are in place you can begin decorating.
Start with an inner garland or as I jokingly call it, your "inner child", to hide the trunk of the tree. This is fabric or a material that goes inside your tree to cover up part of the trunk. Depending upon the theme of your tree, get creative. If you are using snowmen or Santa's why not use a fabric that looks like snow such as sheeted batting. For a floral or more formal looking tree use a sheer metallic fabric or tulle to add texture. Starting from the top of the tree moving toward the bottom of the trunk in a downward spiral pattern loosely tuck in the fabric where the branches meet the trunk (spirals of fabric should be 6-12" apart).  Fluff up the fabric to give it a natural full look.
After the inner garland is in place tie in your large ornaments with a piece of wire. Anything can serve as an ornament. You can use decorative figurines, instruments, bird cages, etc.  Don't be afraid to use large pieces. Position them to fill bare spots in the tree. Various sized ornaments and layers of decorations add texture and depth to a tree giving it a three dimensional appearance.
Once all the big items are tied into the tree it's time for the tree topper. The expected angel or star at the top can be used, but gets boring. Create your own arrangement to showcase your tree by using sprigs of metallic glitter sprays, berry sprays, floral picks, and curled wooden stick outs to frame the top of your tree. Add bows, berry and glitter sprays or floral picks throughout the tree at different depths tying in the entire tree with the topper.  Lastly add any ornaments.
Colorful ornament balls make a statement when hung in clusters of three. Use hot glue to glue the tops onto the ornaments and then wire three ornament balls together of different colors. Wire them to the TOP of the branches to look like nested clusters. Place some clusters deep inside the tree and others toward the outer branches.
The last step is to work in an outer garland with ribbon or beads loosely winding around the tree and finish with a beautiful piece of fabric to wrap around the base of the tree to serve as a skirt. Perhaps even a large piece of white batting for an animated theme.
Use your imagination. If this seems too fancy for the family, get the family involved. The theme can be anything. We have done trees with waterfalls, branches cut out for nativity scenes wired into the tree, gingerbread boys, Santa's and snowmen. Enjoy this special time with your family and get the kids involved in the brainstorming. Happy decorating!
Leave a comment