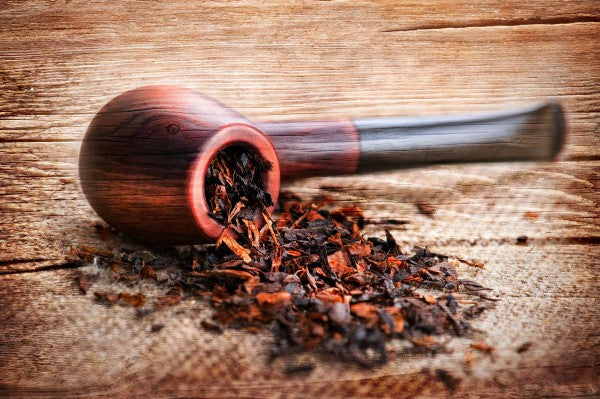 The news lately is all about Sean Penn and his interview with the infamous, previously most wanted, drug lord El Chapo.  Sean Penn may have been better off just collecting vintage tobacciana.
Tobacciana collectibles are very popular. Anything from antique tobacco cutters to cigarette holders, pipes, and ashtrays with advertising logos are all the rage.  Not being a tobacco memorabilia collector myself I never knew there was such an interest.
The history of commercial tobacco production in the United States dates back to the 17th century. Demand for tobacco increased as cigars and chewing tobacco and then cigarettes gained popularity. With the desire to grow more tobacco, Americans took out loans to increase the amount of land they had to farm and the number of workers they needed to increase tobacco production. The topic of tobacco alone is an integral part of American history throughout slavery and during many wars.
The idea of pipes was first borrowed from the Native Americans and became popular especially through the introduction of Meerschaum pipes, some of the most valuable antique pipes ever made. Cigars which have had a history of being popular in Central and South America are associated with many collectibles like humidors, cigar boxes, and cigar lighters.  Along with the rising popularity of cigarettes came the need for tobacco tins, matchbooks, and advertising collectibles.
It seems like as as a society we are always pushing the bar.  Now that tobacco is old news, marijuana, among other drugs seems to be the thing of the future. Sean Penn may have a new outlook on things.  It's never too late to start collecting tobacciana.
Leave a comment
---
Also in Blog