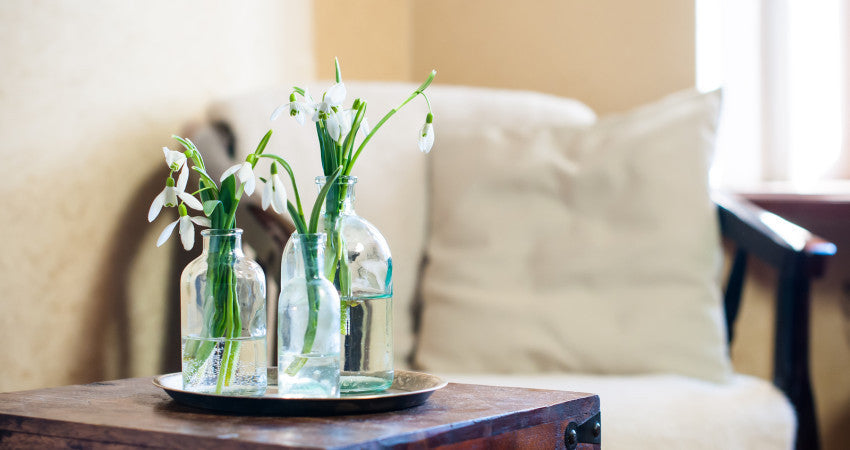 Decorating a home can be overwhelming. It's key to take some time thinking about different styles and what you do and don't like before you begin.  Ask yourself a few questions: Is your taste more casual, formal, contemporary, or traditional?  What are the things you like?  Is there a theme you want to carry throughout the house?  The color palette you choose says a lot about you.  Do you prefer the muted and neutral colors of French Country or do you seek something more daring and contemporary.
Perhaps you don't have the budget to redecorate the entire house, but it's a new year and you want to freshen things up.  Try painting one wall a different color or adding a focal point to the living room with a piece of art glass or a sculpture.  Hanging new wall art such as paintings or shelves and mirrors can give a room a completely new look.
Layering your decor with different textures can be a great tip to bring interest to any room. By layering with rugs, metal pate pots or olive buckets or even old barn wood the look inside your home can change drastically.
A new lighting fixture can also change the feel of an entire room. Try putting up a chandelier or candelabra.  These days chandeliers are considered modern in the most casual of settings.
Last, but most importantly add a pop of color.  Whether it be with an exquisite piece of Murano glass, a set of colorful bookends, or a painting….and have fun!
Leave a comment
---
Also in Blog